Key Details of MaaZ Studio:
- Recorded computer software platforms for automotive software, AUTOSAR-related products

- Downloadable from the web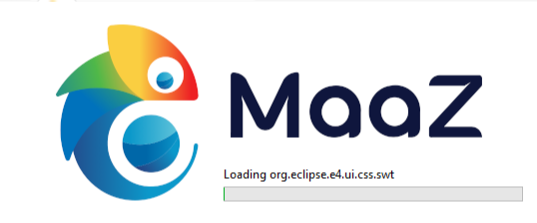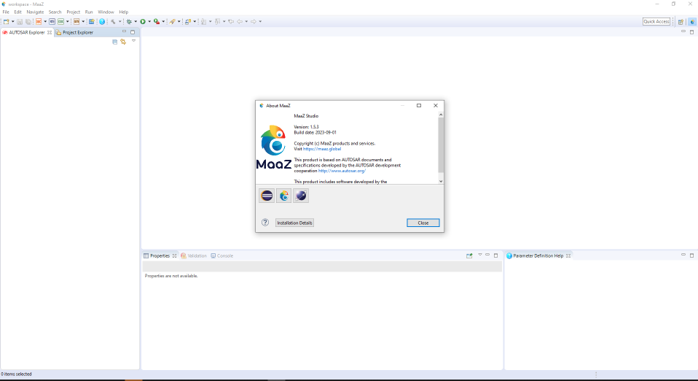 Developer's Description:
MaaZ Studio stands as the quintessential AUTOSAR-related products and recorded computer software platforms for automotive software, catering to the precise needs of AUTOSAR Classic development. It expertly guides you through the intricate processes of creating, modifying, and configuring AUTOSAR models, ensuring strict adherence to the latest AUTOSAR Specifications.
Key Features:
1. Effortless Modeling:

MaaZ Studio simplifies the creation, modification, and fine-tuning of AUTOSAR models. Its intuitive interface accelerates the modeling process, fostering efficiency and precision.

2. User-Centric Design:

With MaaZ Studio's convenient user interfaces, crafting services, designing software component (SWC) solutions, and configuring settings becomes intuitive and hassle-free.

3. Cross-Platform Compatibility:

MaaZ Studio offers seamless support for both Windows and Linux operating systems, granting you the flexibility to work in your preferred environment.
MaaZ Studio is your steadfast companion for AUTOSAR Classic development and it also help for Automotive diagnostic services featuring computer software for use by independent automotive repair personnel. With its streamlined features, user-friendly interfaces, and cross-platform versatility, it empowers automotive engineers and developers to excel in their projects. Whether you're creating services, designing SWCs, or configuring settings, MaaZ Studio ensures a smooth and productive workflow.
Full Specifications:
GENERAL

Release

August 1st 2021




Date Added

August 1st 2021




Version

1.4.9

OPERATING SYSTEMS

Operating systems

Windows 10, Windows 11,

Ubuntu 18.04.6LTS




Additional Requirements

None







For any further information, please contact us below